#1 Capital City vs #3 Aegean Hawks - 6 PM SUN Dec 13, 2015 @ Long Bridge Park (Arlington, VA)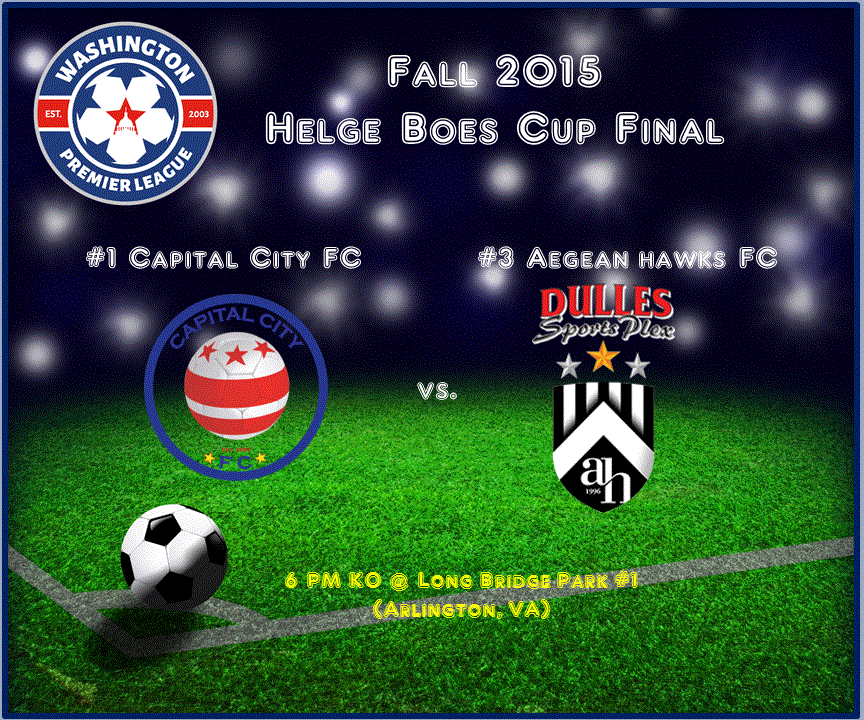 The 2015 Helge Boes Cup championship match is set.
First time finalists and #1 seed Capital City FC will take on 9-time league champion and #3 seed Dulles Sportsplex Aegean Hawks for the title. The match will take place on Sunday December 13, 2015 at 6 PM at Long Bridge #1 in Arlington, VA.
Come out and support these two great teams as they chase glory and the Cup!